 Biden's Tax Plan... What If?
Recorded On: 04/27/2021
As President Biden continues to lay the groundwork for the first major tax hike in almost 30 years, the Michigan Chamber brings you the latest details of the tax plan and aims to inform taxpayers of what they need to start thinking about if this tax overhaul becomes a reality.
Ashley Wilson, Vice President, Government Affairs & Managing Director of Public Affairs for the US Chamber of Commerce, will outline the different aspects of the Biden tax plan and discuss the current status of the legislative efforts in Washington D.C.
Following Ms. Wilson's update, tax experts Leon LaBrecque, Chief Growth Officer at Sequoia Financial Group, and Wayne Roberts, Co-Chair of the Bodman Law Firm's Business Tax Group, will dive into the details of the specific provisions within the Biden tax plan. Mr. LaBrecque and Mr. Roberts will give expert analysis and insight on what the consequences of such a massive tax increase could be and what taxpayers should start planning for in case these policies are enacted. Topics include:
Social Security Tax
Corporate Income Tax
Individual Income Taxes
Capital Gains Taxes
Industry Specific Taxes
Global Intangible Low Tax Income (GILTI)
Pass-Through Income
Minimum Tax on Book Income
This FREE webinar will be recorded and available on-demand shortly after the live webinar.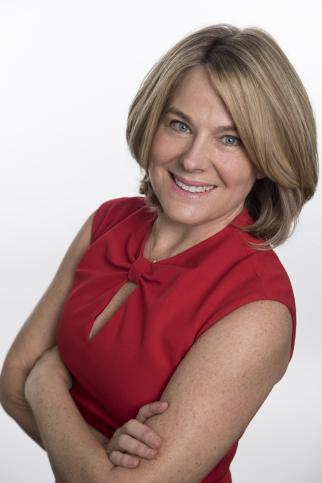 Ashley Wilson
Vice President, Government Affairs & Managing Director of Public Affairs; Executive Director, Women
Michigan Chamber of Commerce
Ashley Wilson is a legislative strategist with deep knowledge of both politics and process, sharpened over a 20-year career in Washington, D.C. She earned her stripes on Capitol Hill, where she is well-known by members of Congress on both sides of the aisle for her ability to build bridges, navigate choppy political waters, and get the job done.
As vice president in the Congressional and Public Affairs Division, Wilson provides strategic advice on how to get tax bills done in Washington. With strong relationships both on and off Capitol Hill, she has the experience and tools to get results. Wilson successfully led the Chamber's advocacy effort to enact the first comprehensive tax reform package in over 31 years. She also directed the Chamber's legislative efforts from 2002 to 2007 in securing major legislative victories for the business community on transportation, water resources, and federal aviation issues.
$i++ ?>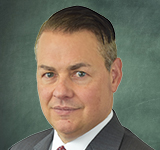 Wayne Roberts
Member, Co-Chair of Bodman's Business Tax Group
Michigan Chamber of Commerce
Wayne Roberts is the co-chair of Bodman's Business Tax Group. His practice is focused on corporate, business and individual tax planning and federal, state and local tax controversies.

He has been a recognized state and local tax (SALT) lawyer for more than 20 years. During that time, he has been involved in a majority of the significant legislative, administrative and case law developments that have taken place in Michigan taxation.
His broad tax practice includes all aspects of federal and state tax planning, structuring, and tax litigation. He has represented both closely-held and publicly traded companies in transactional tax matters, including mergers, acquisitions, reorganizations and dispositions. He has also represented numerous businesses and individuals in tax disputes with the IRS, the Michigan Department of Treasury and revenue departments in Pennsylvania, Indiana, Tennessee, New York, California and several other state and local taxing jurisdictions.
$i++ ?>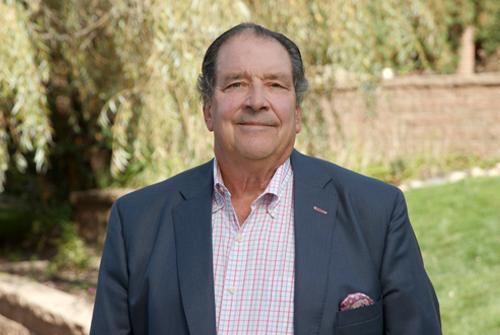 Leon LaBrecque, JD, CPA, CFP®, CFA
Chief Growth Officer, Sequoia Financial Group
Michigan Chamber of Commerce
"High impact enrichment for our clients and potential clients is my personal mission as Chief Growth Officer at Sequoia. I've long been driven by intelligent planning and financial literacy for all, and the combination of the two allows us to reduce uncertainty so our clients can focus on doing what they love, instead of worrying about tomorrow. We're on the cutting edge of a diverse range of planning tools, growth and wealth management strategies. I use these tools to ensure business owners and individuals alike receive the very best in investment and wealth management services. We are continually growing our breadth and depth of client offerings to connect clients and potential clients to new and expanded opportunities for growing their wealth, protecting future resources and propagating financial literacy through families and our communities.
I strive to serve our clients with high impact results, added value and real-world knowledge to help them meet their financial goals. Building real relationships allows me to truly help them manage their money more effectively. I thrive in thought leadership, knocking down complexity so that making smart choices is simpler." - Leon LaBrecque
$i++ ?>
One (1) credit under the guidelines of the Michigan State Board of Accountancy.
Register

Non-members - Free!
Members - Free!
Key:

Complete

Next

Failed

Available

Locked